The Sequoia and Illinois Nations proudly present: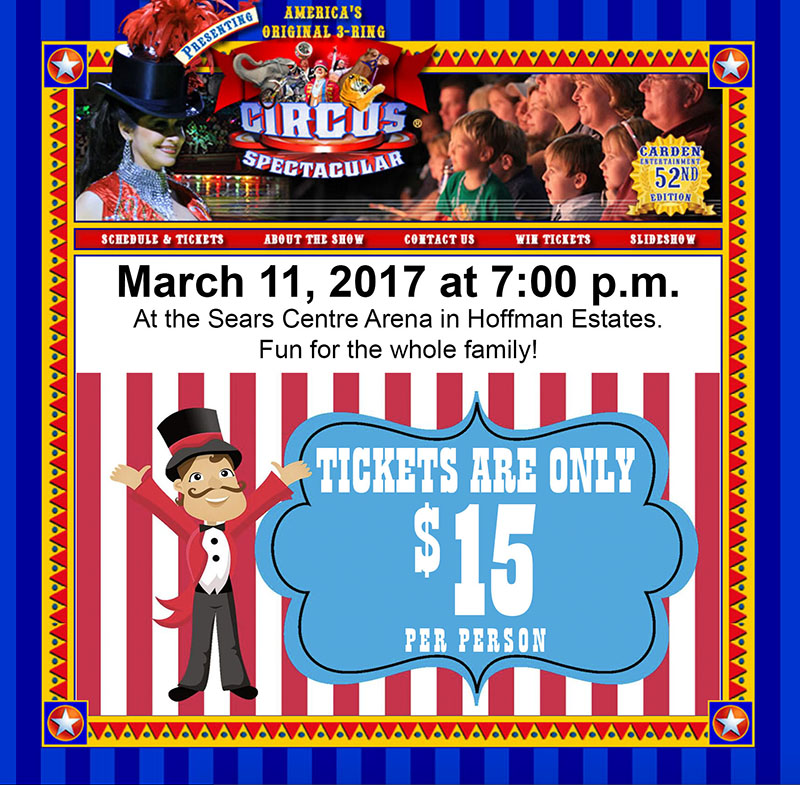 This event is open to ALL Sequoia and Illinois Nation members AND their families!
---
REGISTER BY MARCH 5TH
TO BE A PART OF THIS AWESOME EVENT!
---
Carden Entertainment proudly presents to you America's Original 3-Ring Circus!
We search over land and sea to bring you the best circus performers in the world today.
The circus is a combination of strength & skill, beauty & mystery. With amazing lighting and sound, watch as our human and animal performers transform you into the magical world of circus. The circus is a fun family adventure that is for everyone!
---

---
For more information: http://www.chicagocircus.net/about.php